Meyer Chetrit's vision for the 4.2 million-square-foot Miami Riverwalk Towers mixed-use complex is one step closer to becoming a reality. On June 30, 2021, the developer signed a utilities deal with Miami-Dade County on behalf of CG Miami River LLC, allowing for the connection of the 6-acre mega development to the city's water and sewage system. According to The Next Miami, the deal will include 1,843 residential units, 54,200 square feet of full service restaurants, 40,000 square feet of office space, 130,600 square feet of retail and 17 marina slips. Kobi Karp is the designing the four proposed towers with GT McDonald Enterprises managing construction.
The developer will pay over $3.3 million in connection charges, including an initial charge of $2,114,223.36 with an additional $1,179,608.60 for the Brickell Basin II sewer connection. The utility deal also indicates a significant change from what the initially proposed plans were, which called for 1,678 residences, 330 hotels rooms, 196,882 square feet of commercial space, 98,040 square feet of office space and a 30-slip marina. The commercial/retail and offices spaces have been trimmed down, and the residential unit count may possibly include the hotel rooms. The marina has been brought down to 17 from 30. Nonetheless, a signed utilities is a signal for imminent construction.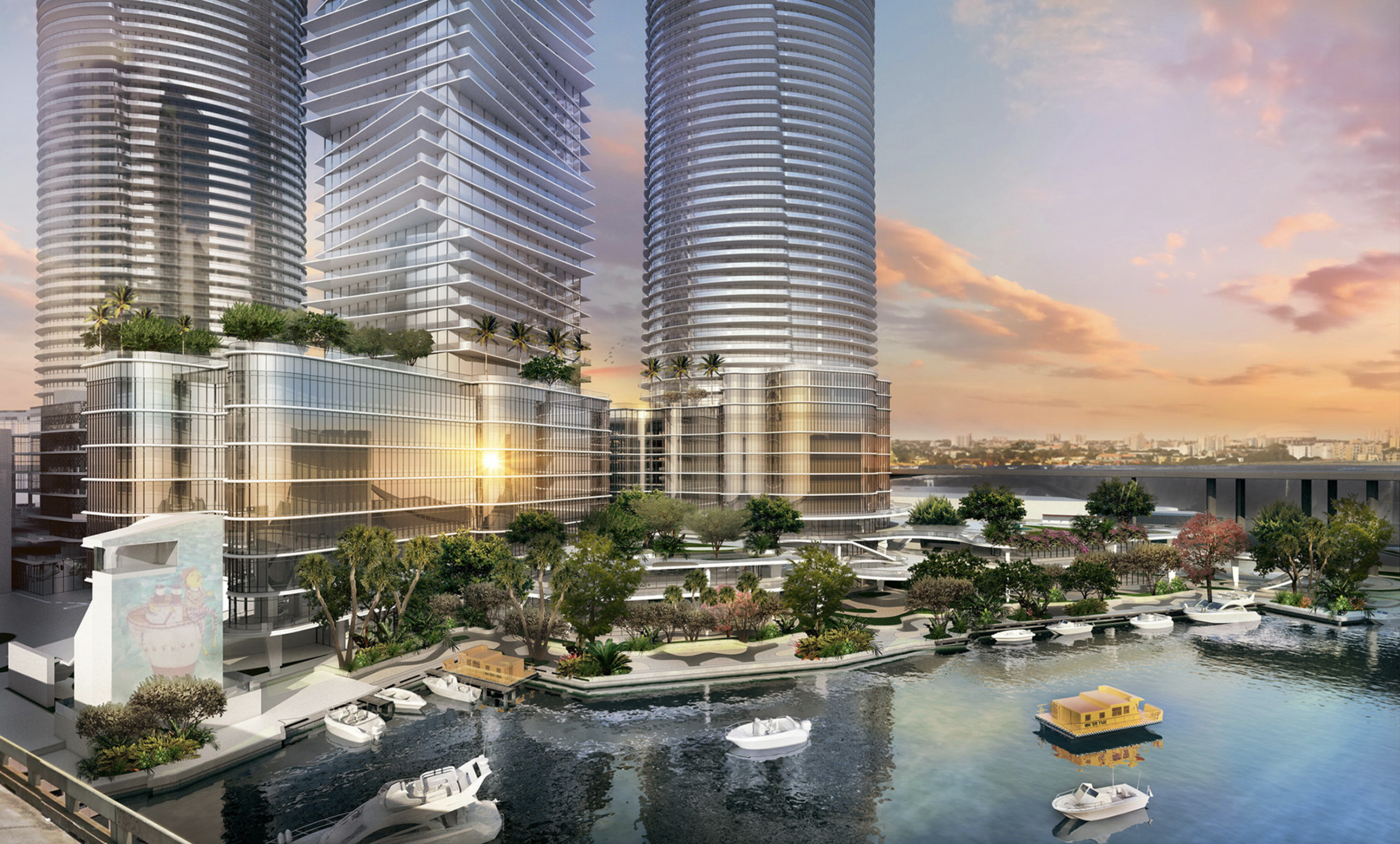 Miami River. Designed by Kobi Karp.
The first of the four towers will rise at 275 Southwest 6th Street in the western perimeters of Miami's Brickell neighborhood, and will eventually be located at the northeastern corner of the intersection between SW 6th St. and SW 3rd Ave. The application for the 54-story tower was first created back in May 19, 2021, and was officially accepted on June 24, 2021. MTCI Private Provider Services, LLC is privately reviewing the submissions, which is a more expensive alternative but likely with faster approvals. The lot itself, however, will not require any demolition permits as it is already vacant. The most current renderings show that the structure will take the shape of an oval-like cylinder wrapped in glass and outdoor terraces, and an even more strikingly curving podium. According to the permit filing, the tower will top off at 643-feet.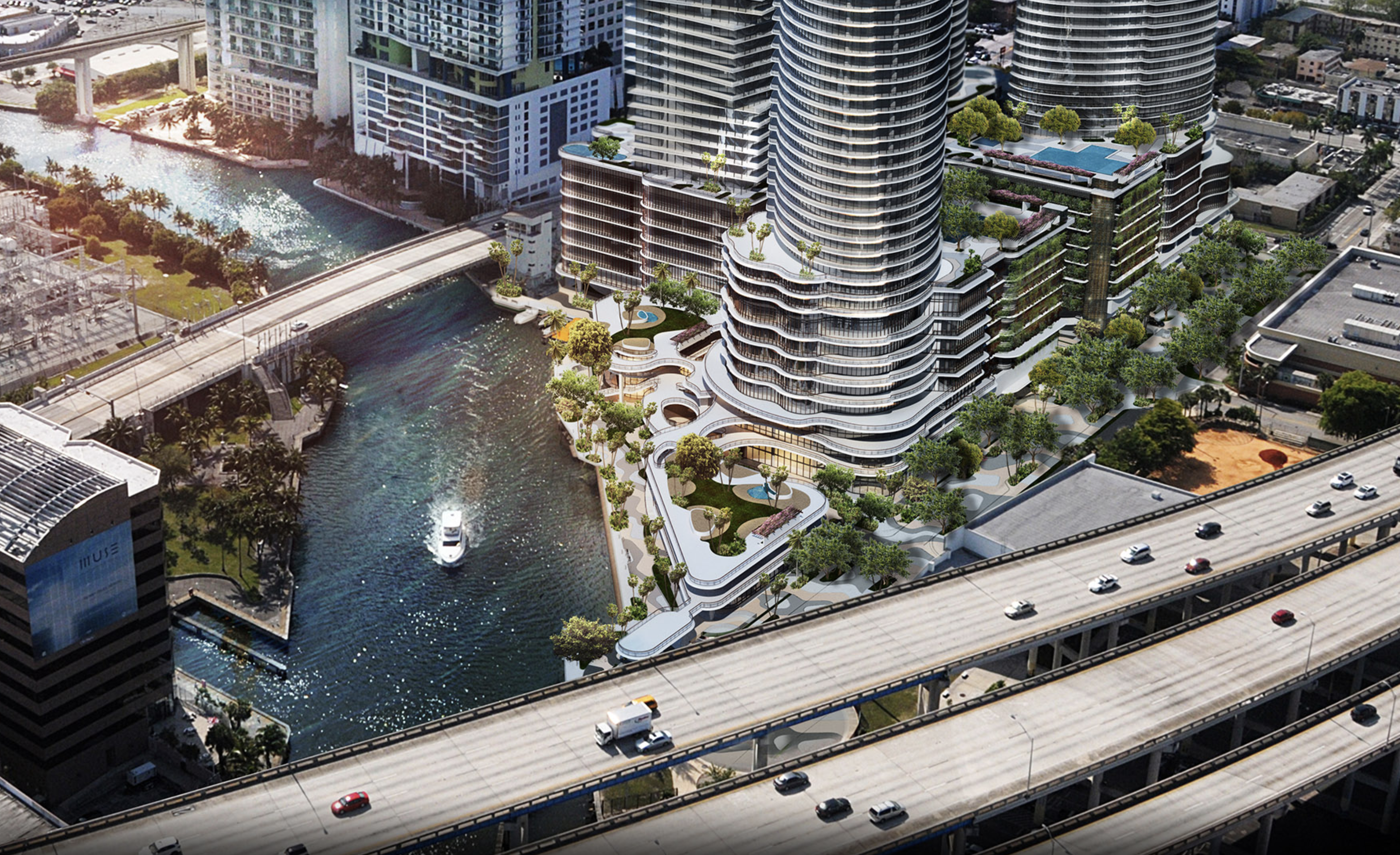 Miami River. Designed by Kobi Karp.
Pre-construction financing of $15 million was secured from Michael Dell's MSD Partners, bringing the total funds committed to the project to $70 million. The overall cost of construction for the first tower of Miami River totals $205,878,500, estimating a total cost for the entire project around $1 billion.
The development will occur in five phases; ground breaking at the site is imminent.
Subscribe to YIMBY's daily e-mail

Follow YIMBYgram for real-time photo updates
Like YIMBY on Facebook
Follow YIMBY's Twitter for the latest in YIMBYnews