Sitework is underway at 1 Southside Park, a 64-story mixed-use mega project planned for 191 Southwest 12th Street in West Brickell. Designed by New York City-based SHoP Architects with ODP Architecture & Design as the architect of record and being developed by JDS Development Group, the project is expected to give way to two 773-foot-tall joint towers yielding over 1,100 multifamily units, nearly 200,000 square feet of Class A office space, a 189-key Treehouse Hotel, several high-end amenities and a 32,000-square-foot fire house. James Corner Field Operations is listed as the landscape architect.
Recent photos show several excavators and pile drivers on the site. Some progress has been made in unearthing the site compared to a post from June 2021 on The Next Miami when equipment had just arrived. The Department of Buildings currently has an approved plumbing permit on file for temporary toilets, but no signs of excavation or new construction permits as of yet. Considering the new project will occupy all of the western frontage with additional frontages on the northern and southern side of the block, demolition permits will be required to remove the existing fire house at 1105 Southwest 2nd Street.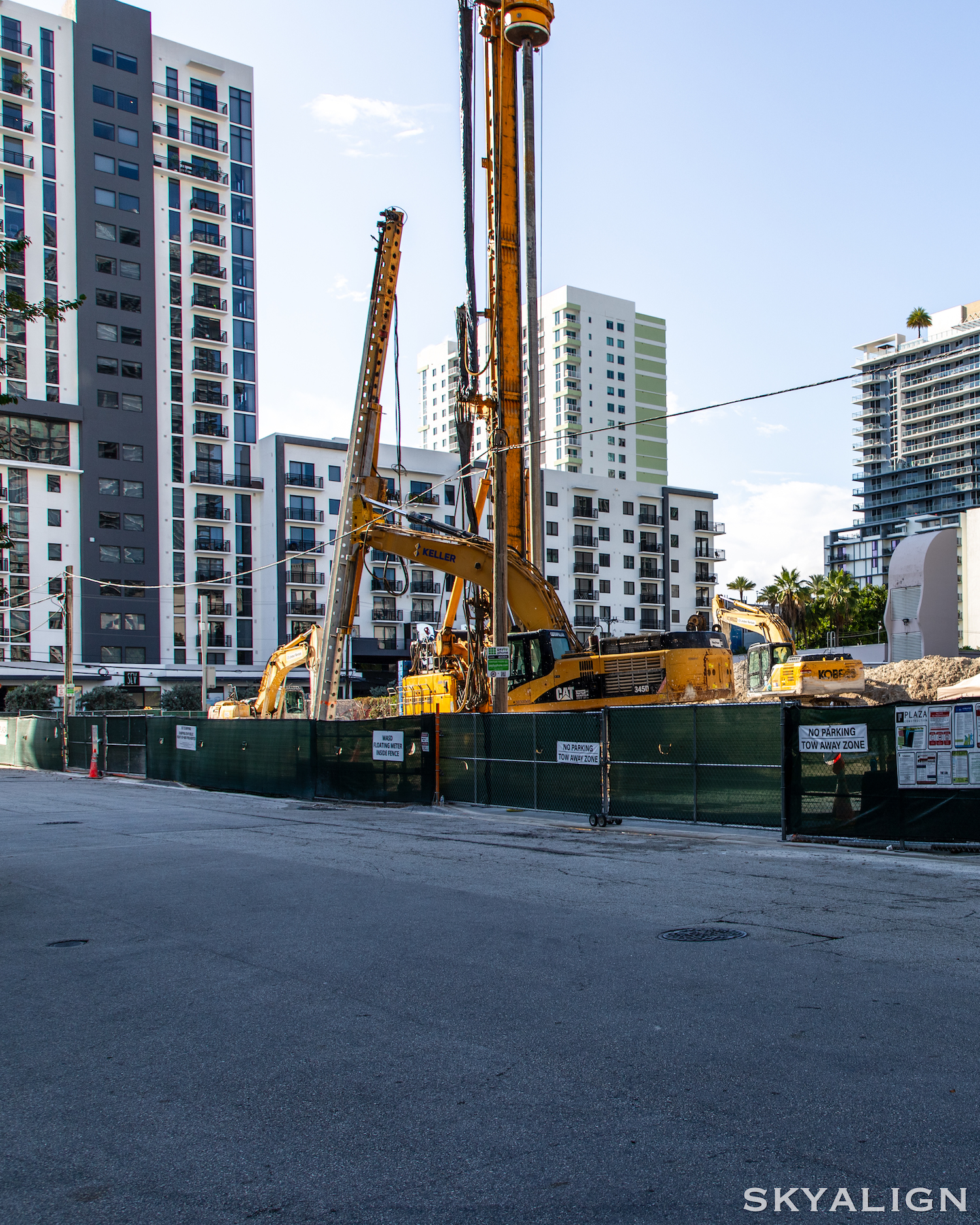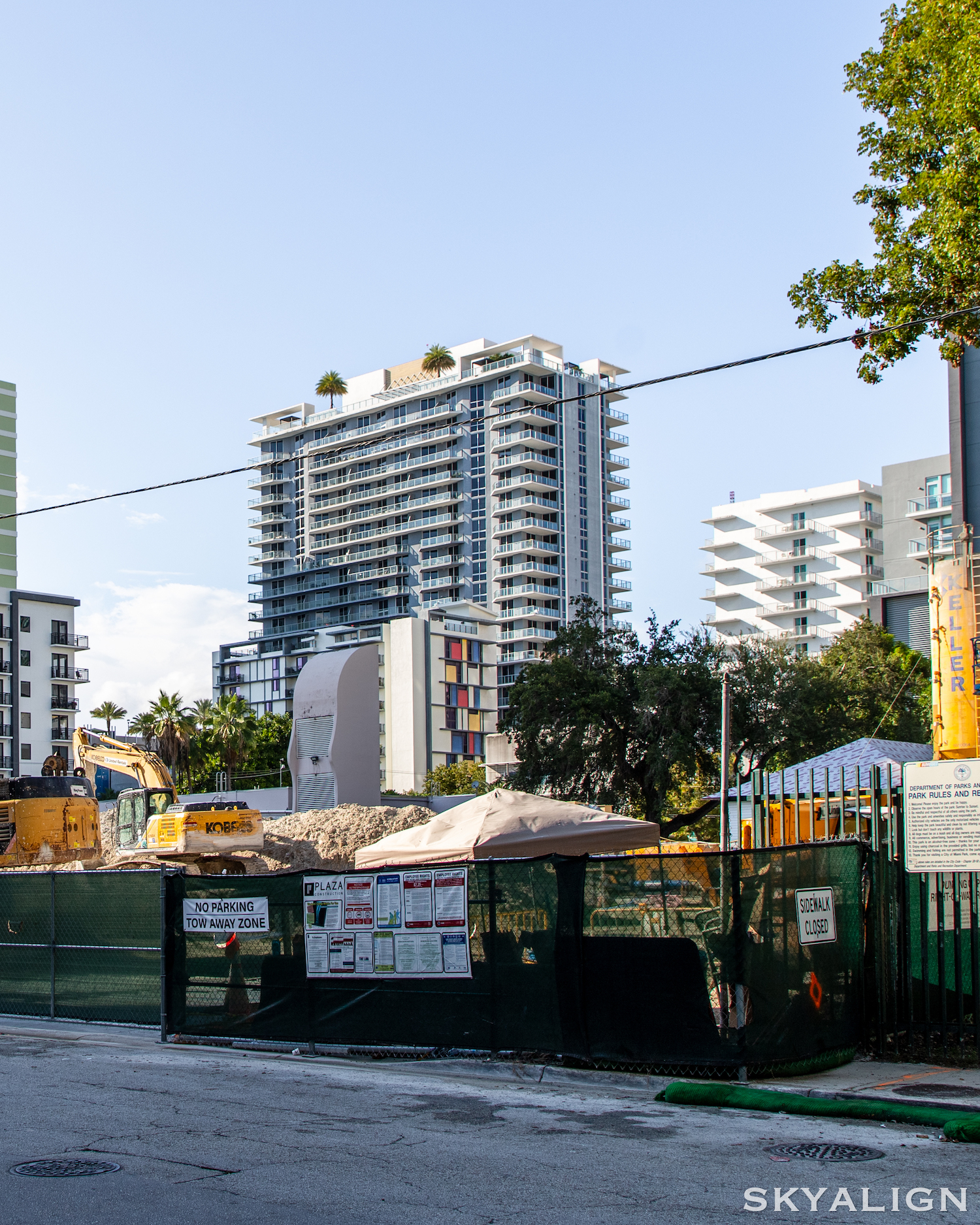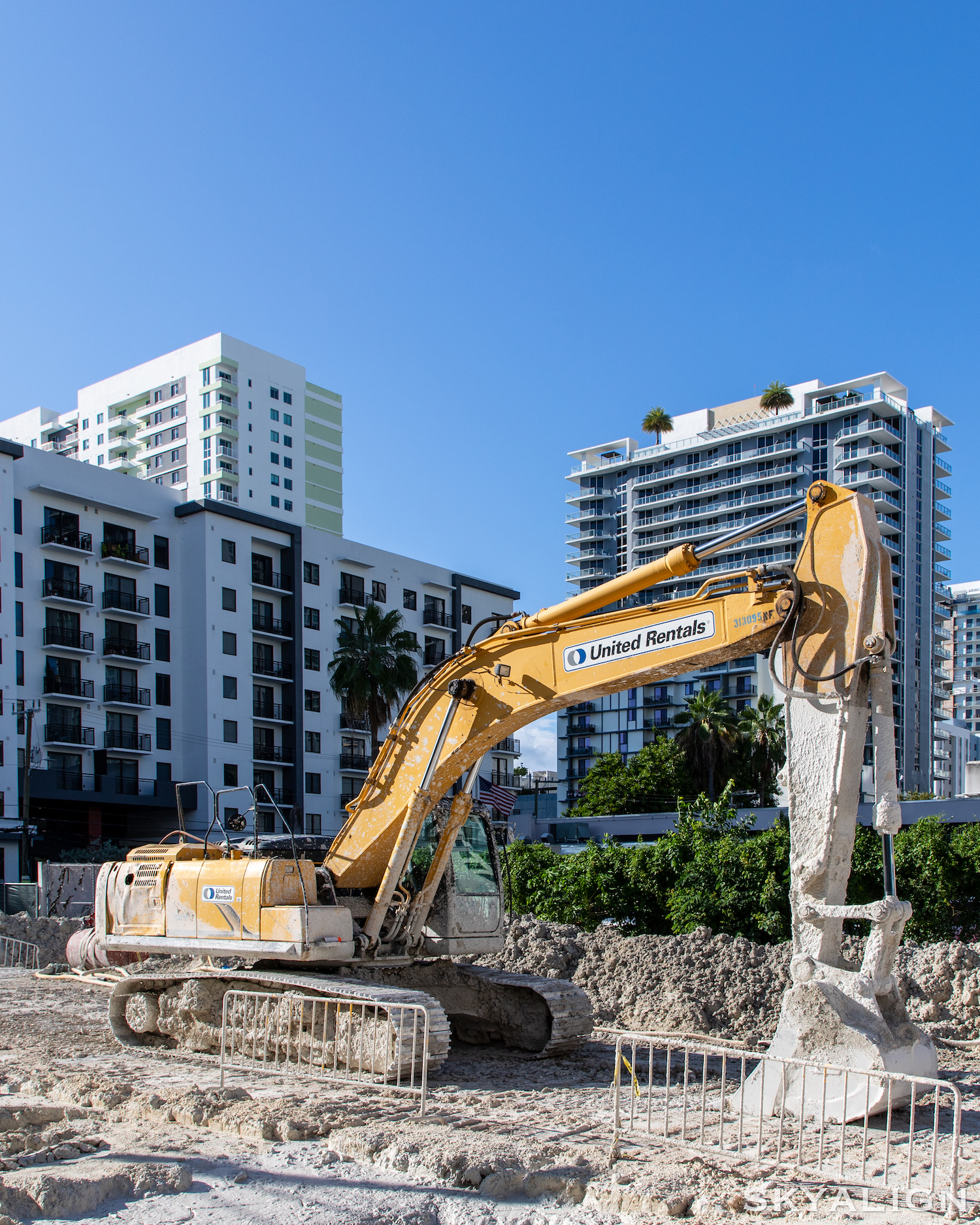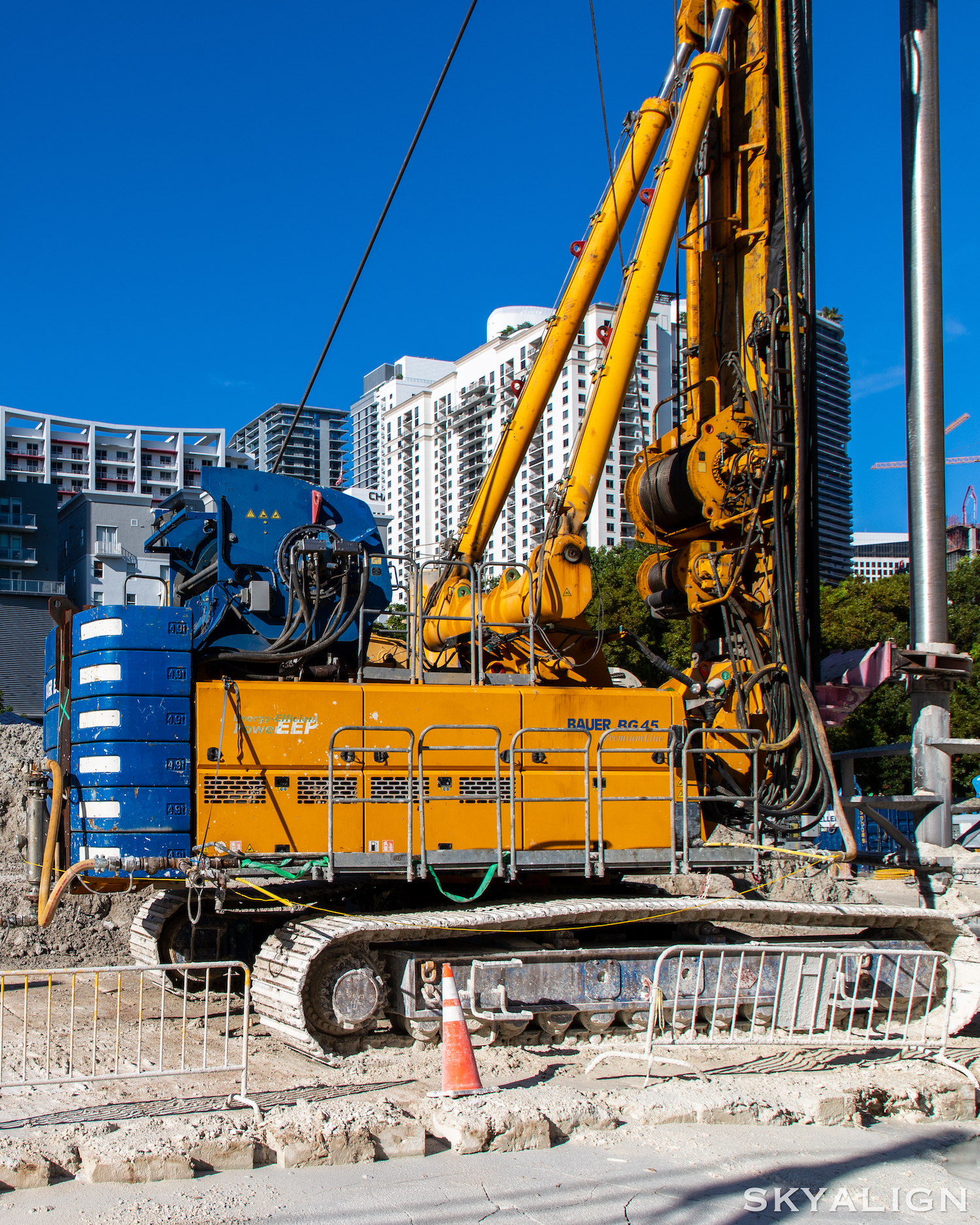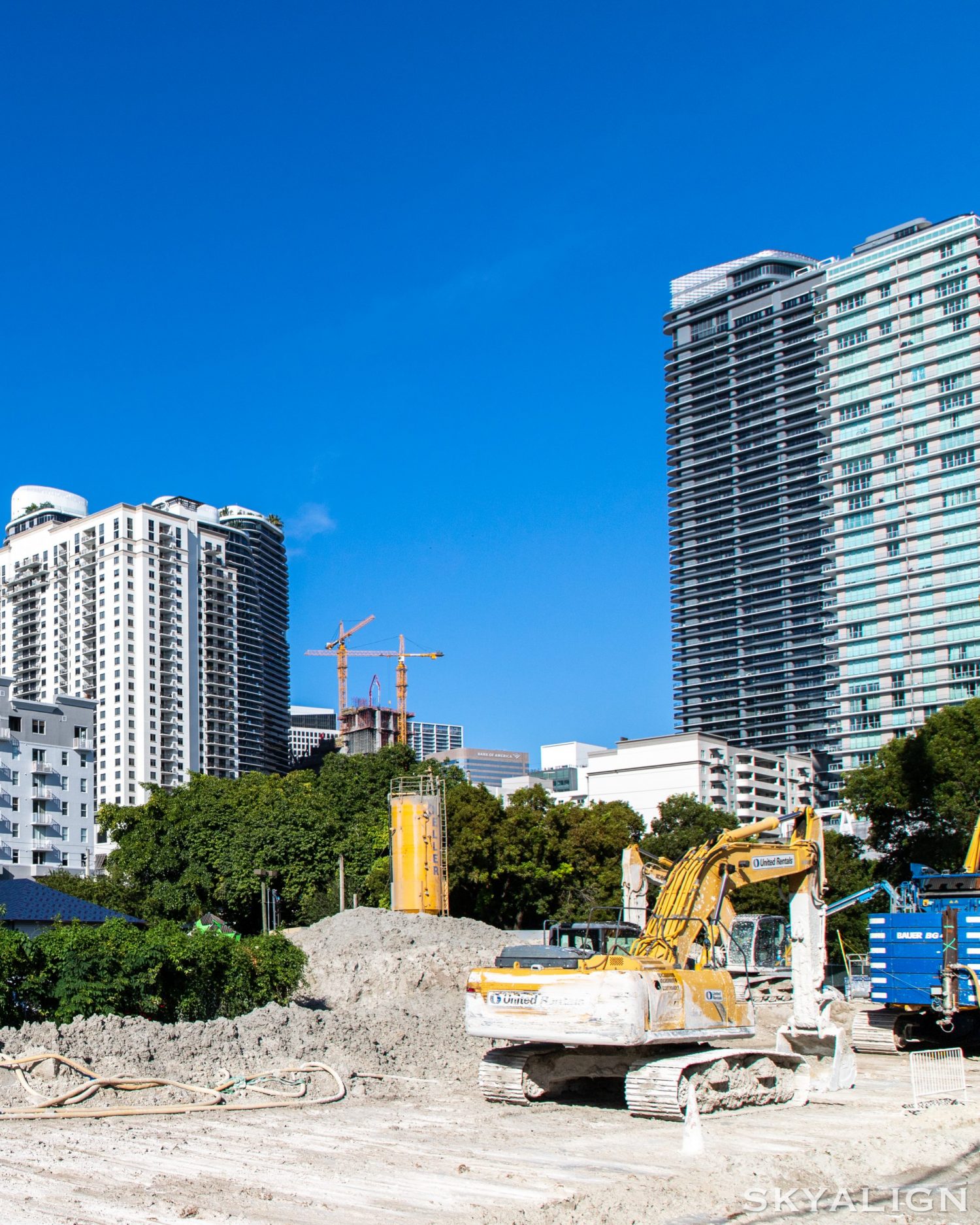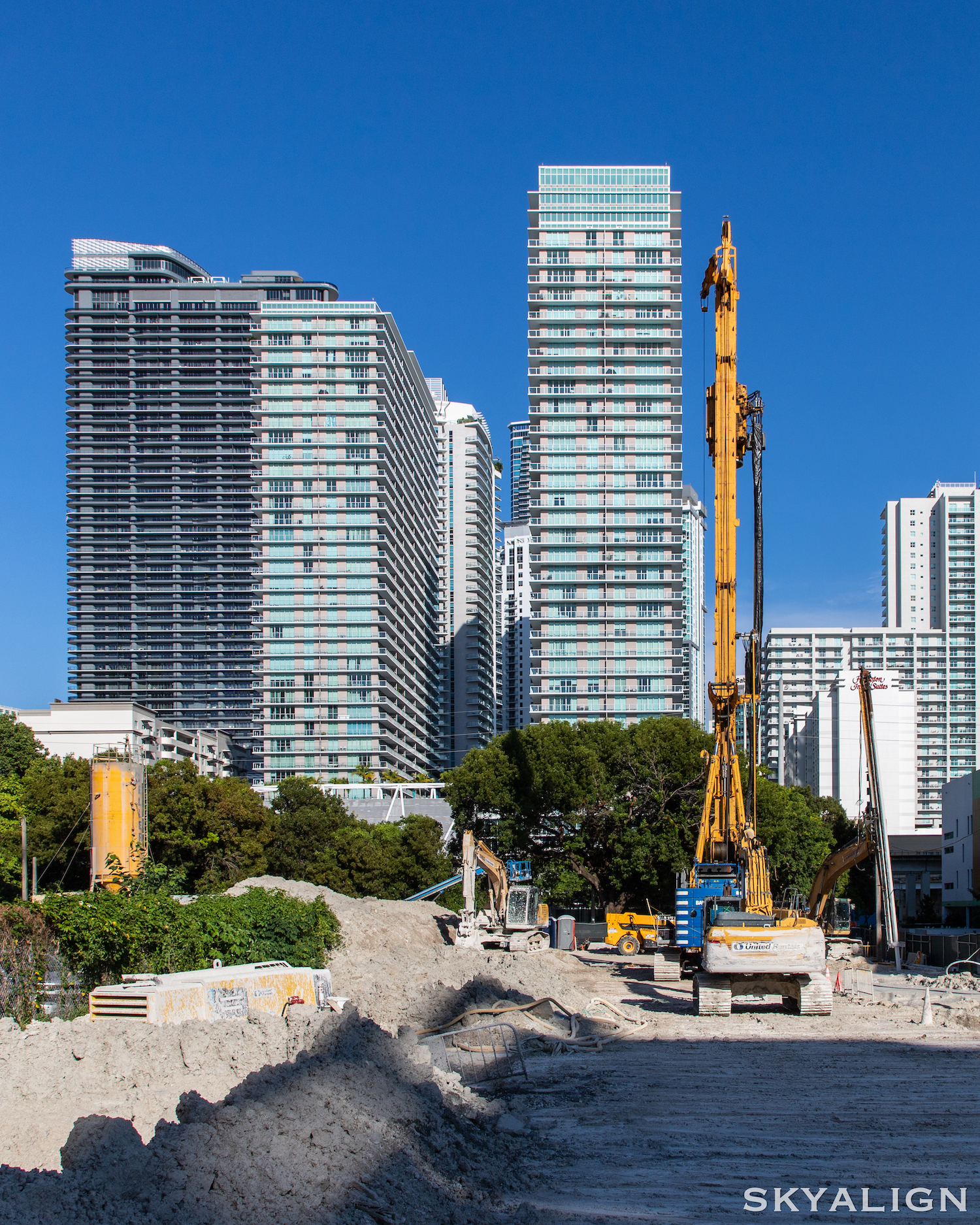 The developer is in search for investors, made apparent by the launch of the project on CrownStreet on October 13, 2021. 1 Southside Park is listed on the site as an investment opportunity for "An architecturally significant, 64-story mixed-use development, that will bring 1,100+ multifamily units, nearly 200,000 SF of Class A office space, a 189-key Treehouse Hotel, and several high-end amenities in the heart of Miami's Brickell neighborhood".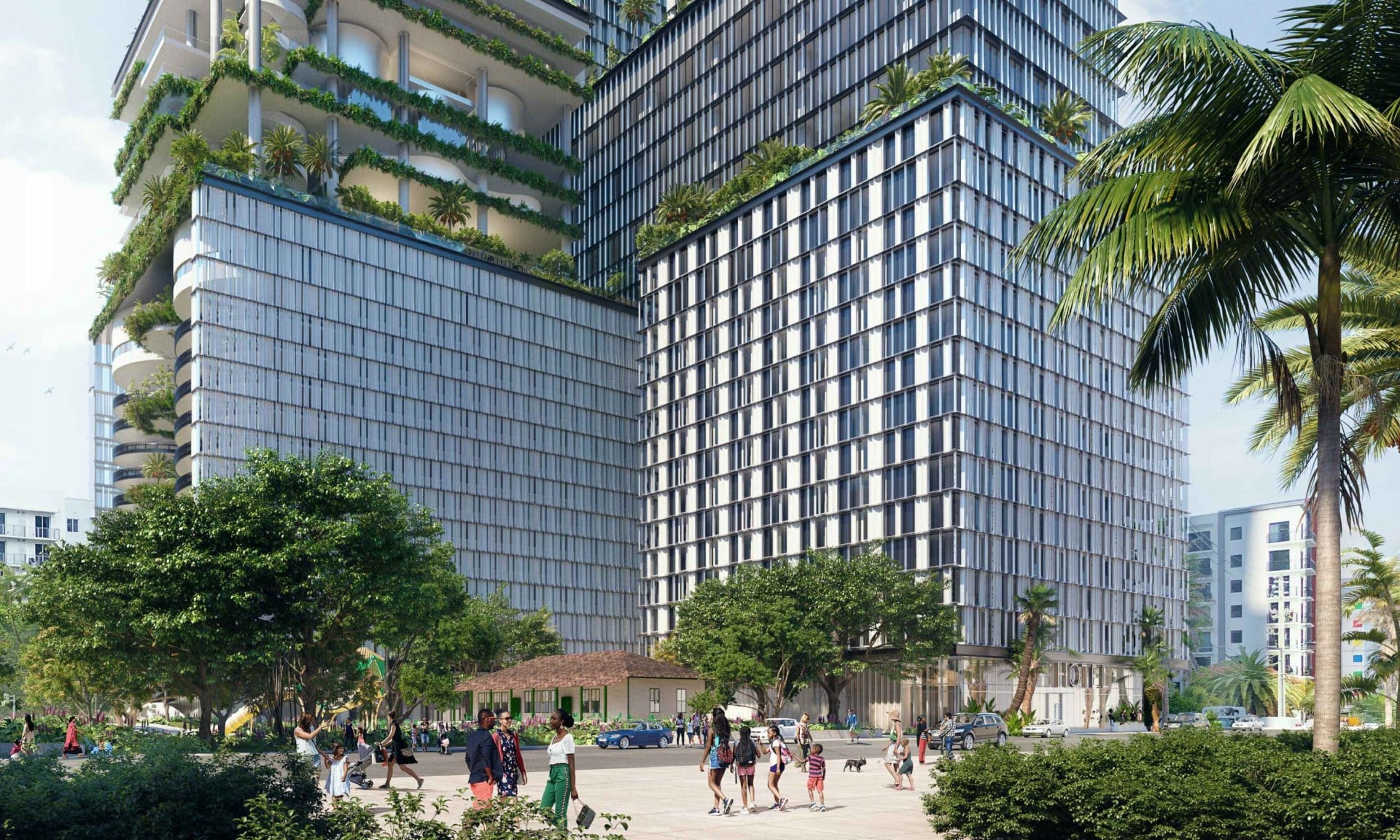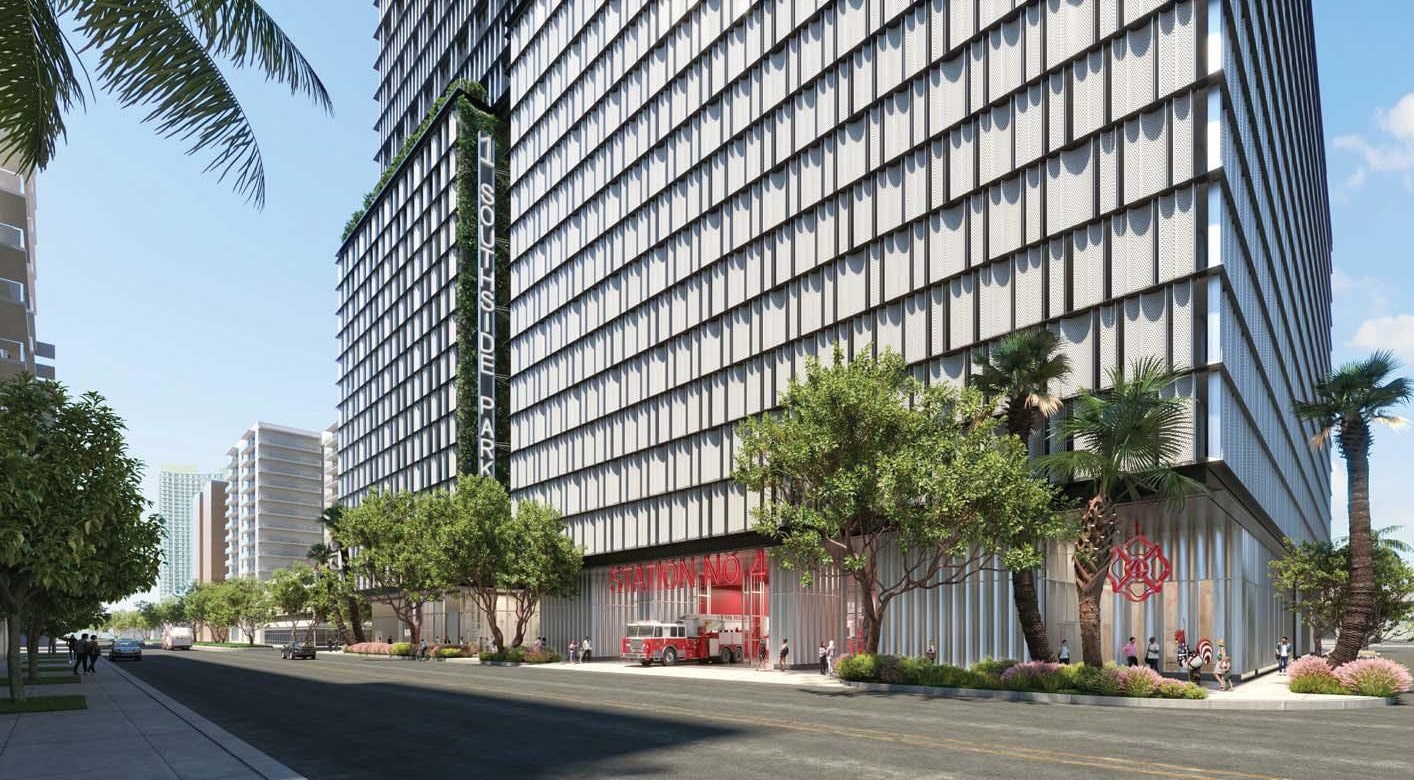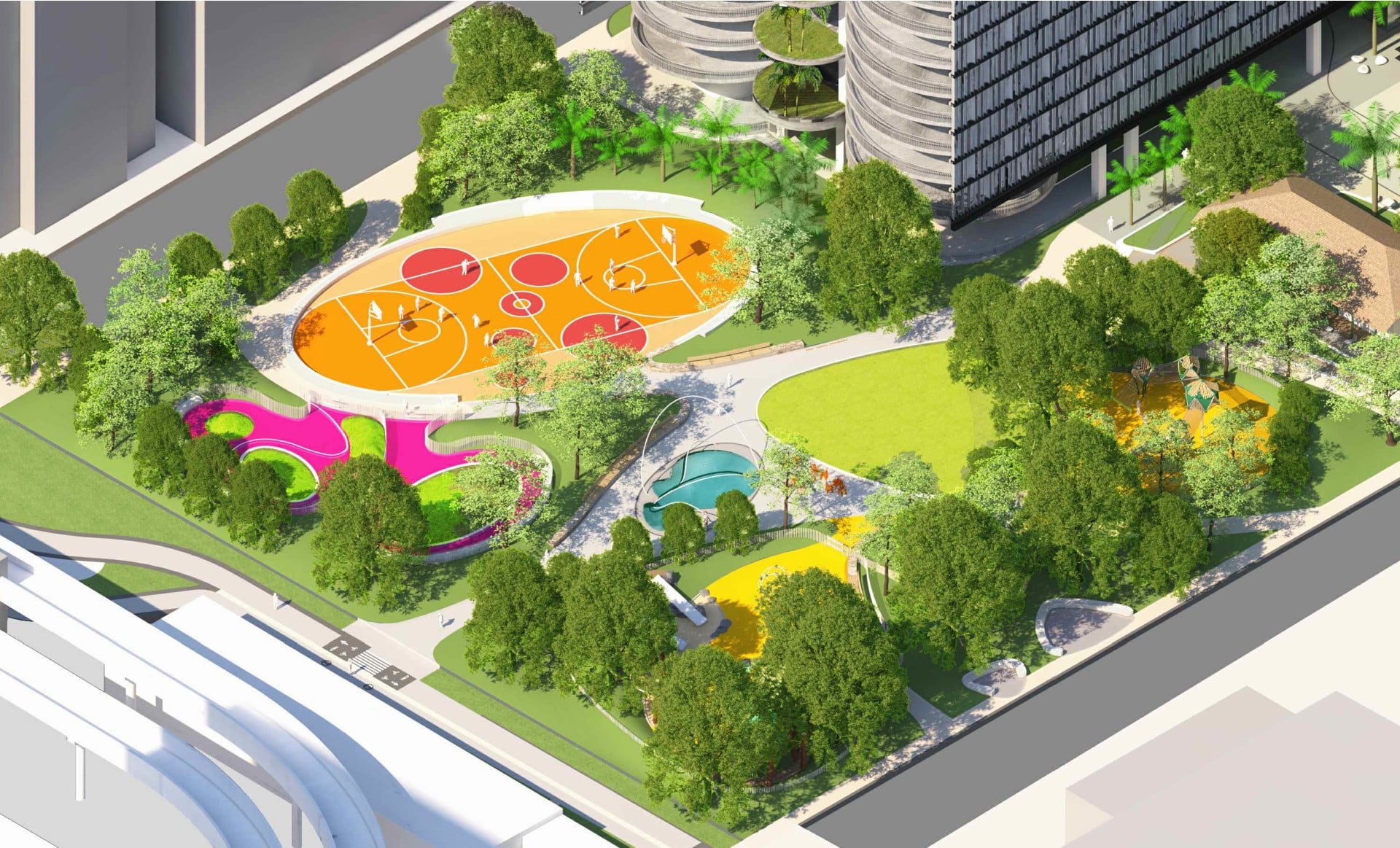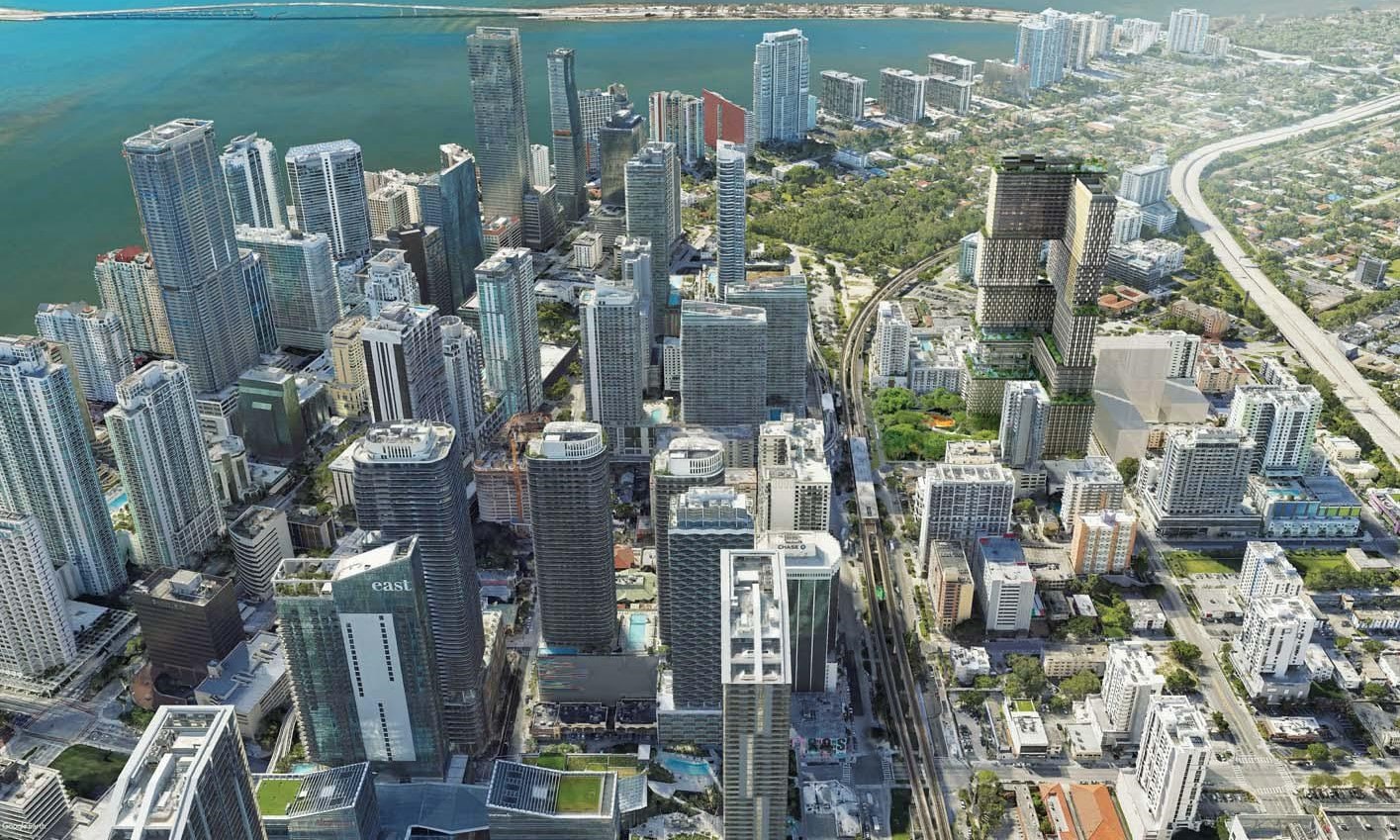 Back in July, JDS locked in a utilities deal for the project at the cost of approximately $2.3 million. The deal includes the connection charges for up to 1,175 apartments, 165,000 square feet of office, 200 hotel rooms, an 86,151-square-foot spa, 23,312-square feet of full service restaurants, 1,417 square feet of fast food restaurants, a 5,120-square-foot banquet hall, 13,673 square feet of fitness center, and a 32,000-square-foot fire station.
Plaza Construction is the general contractor.
There are no specific time frames for construction as of yet, but when taking into consideration the lengthy process of permit approvals, one can assume construction may stretch to late 2023 or early 2024. At completion, 1 Southside Park would become the largest rental development in the city.
Subscribe to YIMBY's daily e-mail

Follow YIMBYgram for real-time photo updates
Like YIMBY on Facebook
Follow YIMBY's Twitter for the latest in YIMBYnews