Yesterday, YIMBY commenced coverage on a sprawling new mixed-use development known as Water Street Tampa. Strategic Property Partners, the developer behind the mega project, is reinvigorating the underutilized southern sections of Downtown Tampa with a $3.5 billion privately-funded master plan to create 9 million square feet of new commercial, residential, hospitality, entertainment, cultural, retail and educational spaces. Some of the best design firms in the world have been united to bring this community to life, and with the construction of Phase 1 well underway, the vision for the district is starting to become a reality. Today, we will take a deeper dive into the office component, revealing the new refreshing work spaces that Water Street Tampa has to offer.
Various tech companies and start-ups have been migrating down to Tampa, and the influx of individuals looking for a higher quality work environment there will come to find that Water Street Tampa is developing up to 1 million square feet of cutting-edge office spaces, ranging from loft-styled layouts over by the waterfront, to Class-A office towers, all rich in amenities. Up until now, an office tower had not risen in 25 years, so the new batch of buildings will certainly feel updated and welcoming.
Let's start off with The Offices at Sparkman Wharf. Located at 615 Channelside Drive, Sparkman Wharf spans up to 180,000 square feet in spacious loft-styled office spaces with ceilings as high as 40-feet, situated right on the Tampa Bay waterfront. Some layouts even feature outdoor terraces to take in relaxing views of the bay. And then a step outside the office, and tenants will find themselves surrounded by 65,000 square feet of ground retail and a one-acre park, to what feels like an endless amount of restaurant and shop options to choose from. The entire structure rises 2-stories, and is designed by ASD|SKY. Overall, this portion of the development serves as a welcoming, vibrant and creative space, giving new life to the waterfront.
I mentioned earlier that Tampa had not seen an office tower rise in 25 years, and so that is why 1001 Water Street is a game-changer for the city. Designed by New York City based COOKFOX Architects, this Class-A office tower rises to 20-stories and adds 375,000 square feet of expansive office space, enclosed with floor-to-ceiling windows, featuring 9 double height exterior terraces and a massive rooftop terrace. The reinforced concrete superstructure's exterior features a grid of over-sized windows, a sort of industrial aesthetic, but clad in a beige-colored terracotta, adding a touch of elegance to its appearance. The building stands adjacent to the USF Health Morsani College of Medicine, and is bounded by Channelside Drive to the south, Water Street to the west and Raeburn Way to the north. An additional 12,000 square feet of space is dedicated to retail/commercial purposes. Construction began in 2019 and is set to open some time in the latter half of 2021.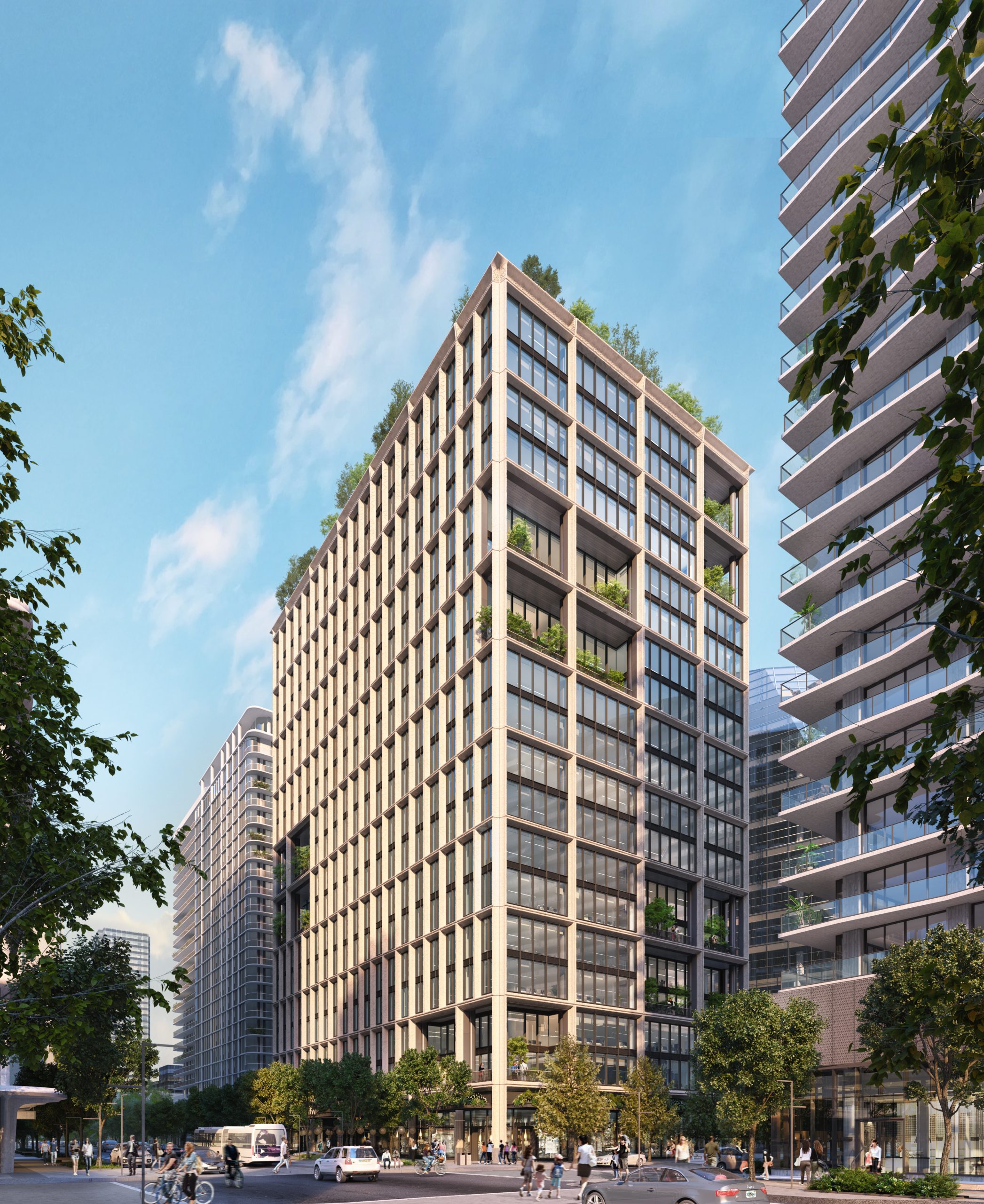 1001 Water Street. Designed by COOKFOX Architects.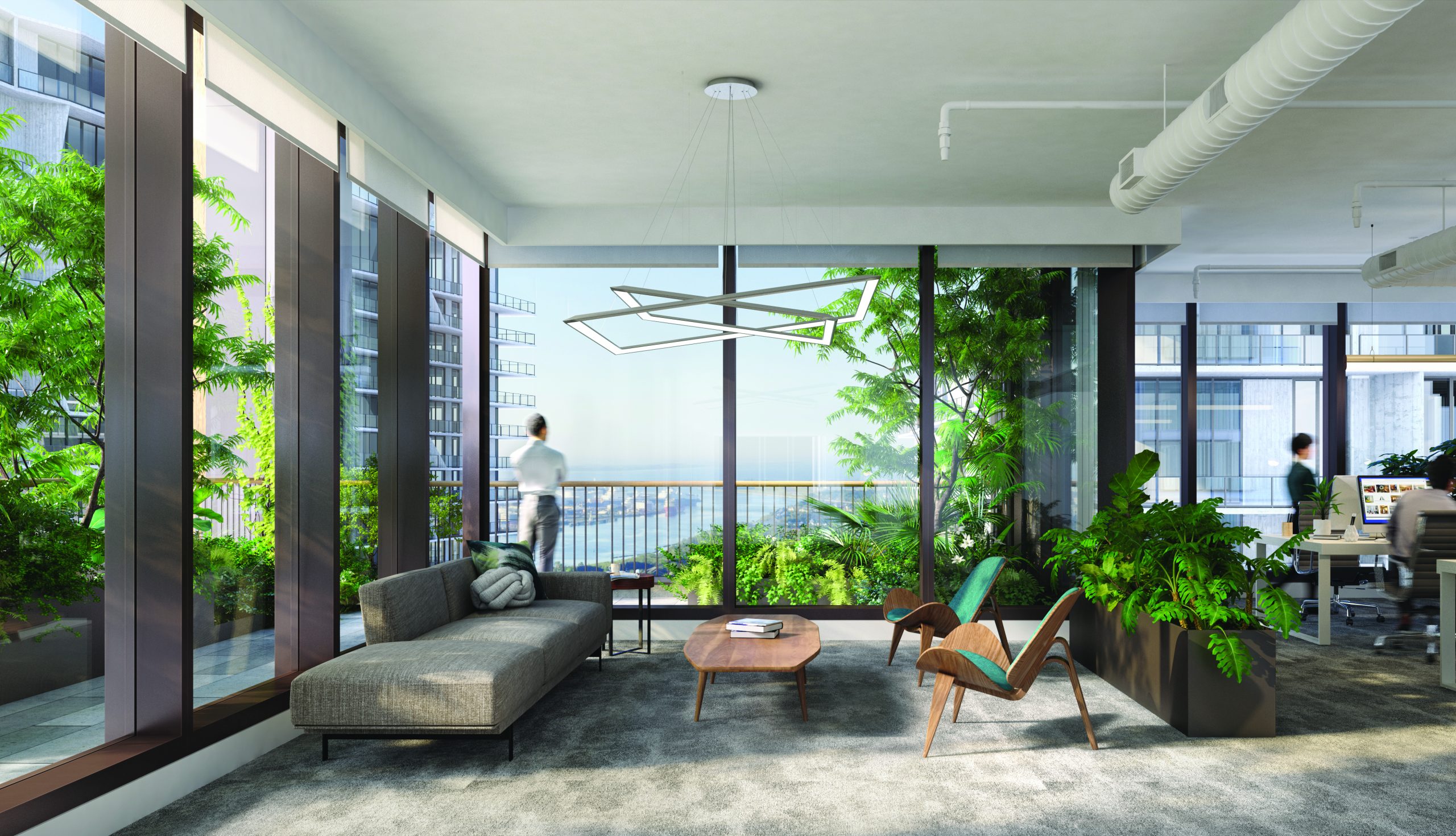 One of the larger office buildings envisioned for Phase 1 at Water Street Tampa is a 19-story multi-dimensional tower that will eventually be located at 400 Channelside Drive. Just across the street from the Amalie Arena, the Gensler designed structure will feature several rectangular offset volumes, with an added focus on environmental sustainability and air quality. Renderings reveal large floor-to-ceiling windows and a massive 27,000-square-foot rooftop terrace. 500,000 square feet of Class A office space will be offered in various layouts to cater to companies of all sizes. Construction on this segment of the project has yet to begin.
Phase 1 of the mega project is still on going and is anticipated to reach completion some time in 2022. Details on Phase 2 have not been announced.
New York City based M18 Pubic Relations is representing the project.
Subscribe to YIMBY's daily e-mail

Follow YIMBYgram for real-time photo updates
Like YIMBY on Facebook
Follow YIMBY's Twitter for the latest in YIMBYnews