Construction is steadily progressing on The Dorsey, a 12-story mixed-use building rising in Miami's Wynwood Art District. According to the active construction permits, the development is addressed as 286 Northwest 29th Street, bounded by NW 3rd Avenue to the west, NW 28th Street to the south and NW 2nd Avenue to the east. The project is rising on a 2.1-acre site that once was home to a Coca Cola plant. Designed by Arquitectonica and developed by Weck 29th. LLC, an affiliate company of the Related Group in a joint venture with Tricera Capital and LNDMRK Development, the building will rise to the height of 136-feet and yield as much as 658,275 square feet of space.
Recent photos show the reinforced concrete superstructure making its way up, currently at various heights, depending on which elevations you're looking at. The bulk of the progress has been made along the corners of NW 29th and NW 28th Streets along NW 3rd Avenue, which is more or less the western side of the structure, mostly the residential component. Formwork has reached as high as the 5th and 6th floors, whereas the eastern portion of the structure where the parking and office levels will be is on the 2nd and 3rd floors. The current state of the structure already strongly resembles the renderings despite not being at the halfway mark just yet, but the resemblance is very noticeable, most specifically on the northwestern corner.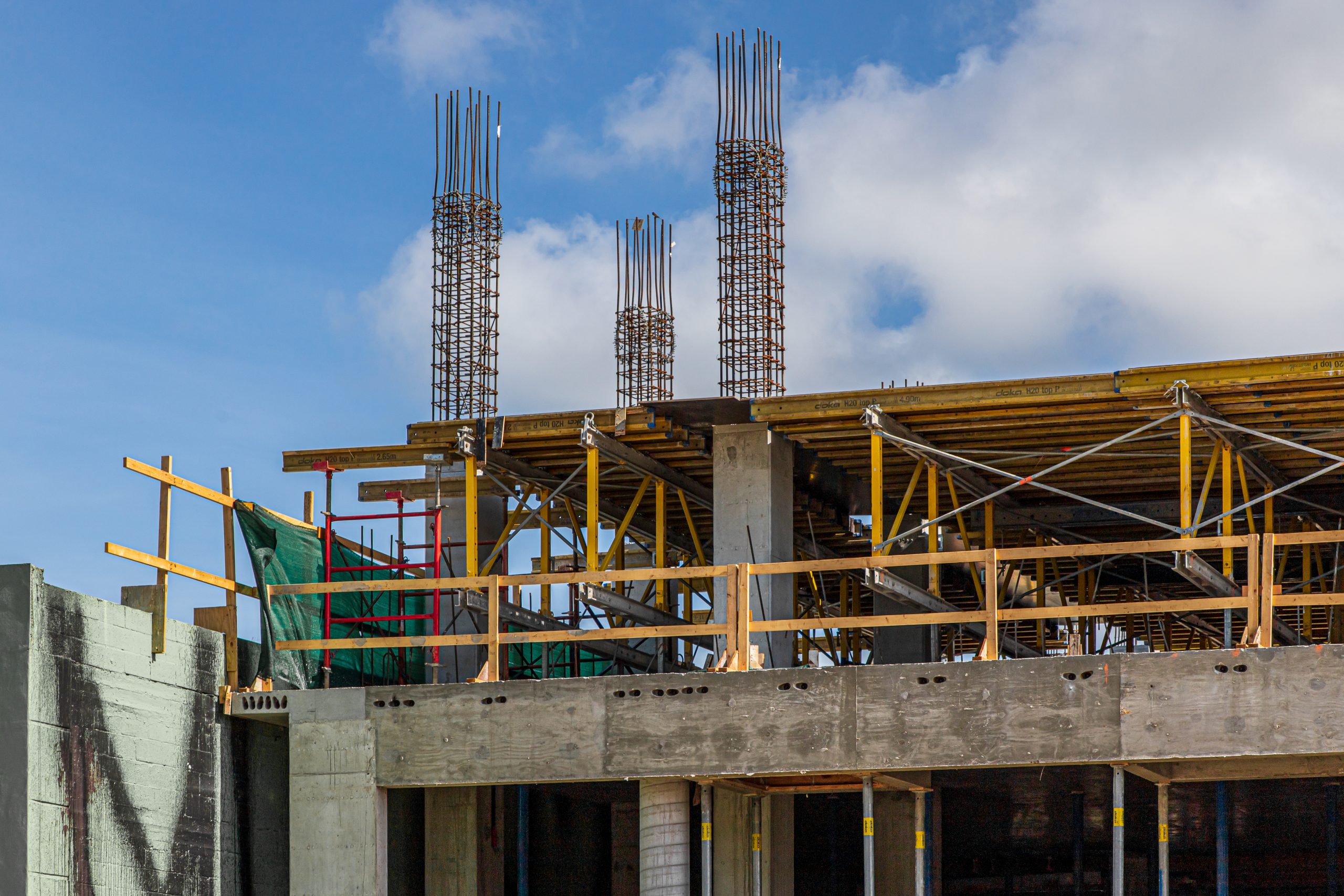 Within the 658,275 square feet of space, The Dorsey will contain 306 residential units, ranging in size between 463 square feet and 1,330 square feet. The majority of the units will come in the smaller layouts from 463 square feet to 662 square feet. 34,800 square feet will be dedicated to retail and commercial purposes, most likely throughout the ground floor level. The office component will create up to 64,460 square feet of space, and will we built above an 8-story parking garage of 521 spaces. The amenity level will be located on the 9th floor, featuring an outdoor pool and deck; in total around 21,000 square feet between indoor and outdoor.
Beauchamp Construction is the general contractor.
All construction photos taken by Skyalign
Based on the state of construction, the development could reach completion some time in the latter half of 2022.
Subscribe to YIMBY's daily e-mail

Follow YIMBYgram for real-time photo updates
Like YIMBY on Facebook
Follow YIMBY's Twitter for the latest in YIMBYnews