Wynwood's Design Review Committee has received plans for the Krymwood Hotel, an 8-story mixed-use building proposed to be constructed at 176 Northwest 28th Street. The project would be located in the heart of the neighborhood, near the Wynwood Walls with frontages on both Northwest 28th and 29th streets, bound by Northwest 2nd Avenue to the west and Northwest 1st Avenue to the east. Designed by MKDA Florida for Florida Art Services LLC, a joint venture between developer Michael Krymchantowski and QKapital Group, the development would rise 123-feet and comprise 72,369 square feet of new construction including 60 units mixed between residential and lodging uses. The ground floor would have 4,903 square feet of commercial space and there would no parking for vehicles.
Conceptual renderings depicts the building designed in deconstructivist architectural style, featuring a façade of concrete framing features that give the appearance of stacked boxes, resembling a game of Tetris. The structure would be constructed of concrete masonry walls (CMU), post-tension slabs and cast-in-place concrete columns, with all mechanical systems placed on the roof and screen from pubic view. The building would be mostly painted and finished in black and white smooth stucco, with the exception of a few external walls visible to the public that would be painted by artists to be selected at a later date. Decorative concrete screens displayed across the first few stories of the building helps break the concrete massing and activates the commercial venues at grade level.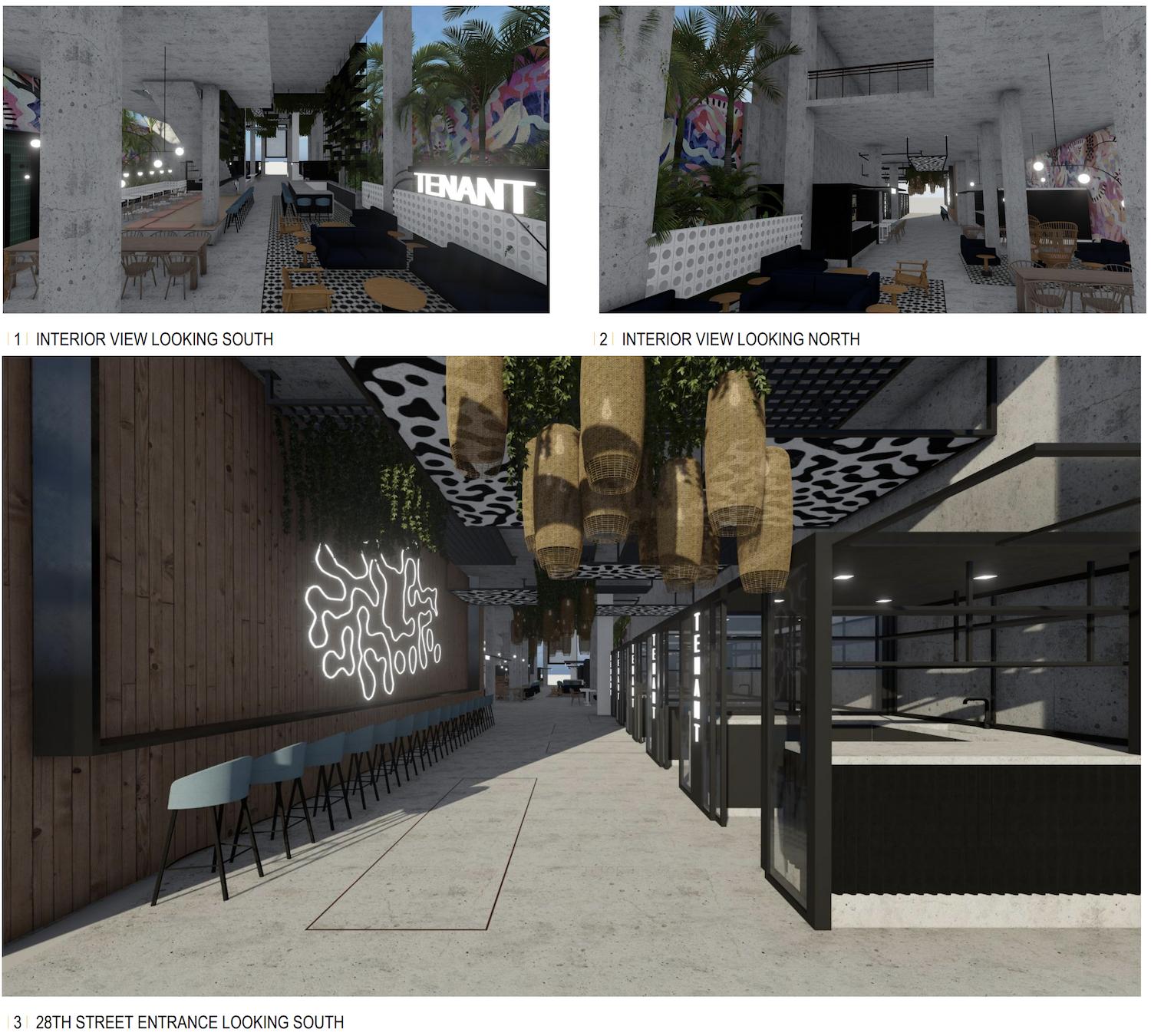 The 60 units would be broken down in to 48 lodging/hotel units and 12 residential units. Residences would span an estimated 1,936 square feet, while lodging units would range anywhere between 307 and 315 square feet. Residents and guests would have access to a rooftop terrace with amenities including a landscaped pool deck, a bar and lounge, and a fitness center.
The Wynwood Design Review Committee is scheduled to review proposals for the Krymwood Hotel on May 10, 2022.
Subscribe to YIMBY's daily e-mail

Follow YIMBYgram for real-time photo updates
Like YIMBY on Facebook
Follow YIMBY's Twitter for the latest in YIMBYnews